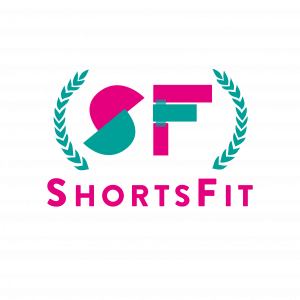 ShortsFit operates as a world sales agent and distributor of short films, documentaries, feature length films and animated series from all over the world. We are based in Argentina and Italy.
En

ShortsFit Distribución

 operamos como agentes de ventas y distribuidores en festivales de cortometrajes, documentales, largometrajes y series animadas de todo el mundo. Tenemos base en Argentina e Italia.
We believe in the power of great stories no matter the length. Whether is short, feature length or a series content, we want great films to be seen and discovered by their audience. We do this through film festivals distribution and international film sales since 2014.
We attend to Clermont-Ferrand Short Film Market, Torino Short Film Market, BAFICI, Ventana Sur and many other film markets and festivals.
We are passionate about movies and we put our heart on everything we do. Each film is treated with the care and love it deserves.
In our catalogue you'll find comedy, drama, animation, documentary, LGBT, indigenous, sports, family, environmental, architecture, children, youth, third age, stop motion, love, romance, women rights, human rights, politics, mockumentary and some thrillers.
Creemos en el poder de una buena historia, sea en formato corto, largo o seriado. Nuestro objetivo es que cada película encuentre a su público y sea vista. Lo logramos mediante la distribución en festivales y ventas internacionales desde el 2014.
Participamos de numerosos mercados y festivales: Ventana Sur, Torino Short Film Market, Clermont-Ferrand Short Film Festival, BAFICI, entre otros.
Nos apasiona el cine y nuestro trabajo, y tratamos a cada título con el amor y dedicación que merece.
En nuestro catálogo podés encontrar: comedia, drama, animación, documentales, LGBT, indígena, deportes, familia, medioambiente, arquitectura, niños, jóvenes, tercera edad, stop motion, amor, romance, derechos de la mujer, derechos humanos, política, mockumentary y algún thriller.
filter
show all

action

adventure

animation

animation

architecture

architecture

art

awarded

B/W

biography

biopic

comedy

comedy

coming of age

cooming soon

crime.

documentaries

documentaries

drama

drama

drama

drama

dramedy

environment

environment

essay

essay

experimental

experimental

experimental

faith

family

feature length films

film noir

filmography

indigenous

kids/family

LGBT

LGBT

migration

mockumentary

movies.

music

music

new

Performance

Photography

politics

politics

portrait

sci-fi

sci-fi.

short films

social

sports

sports

student

surreal

thriller

trailers

tv shows.

videodance

war

war

western

winners

women

women

work
send us your film for review:
festivals:
world sales:
meet us! coming up:
FIPA DOC (Jan. 18-24)
Marché du Film Court de Clermont-Ferrand (Feb 1-5)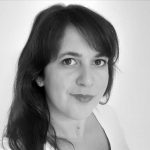 Lucila Riggio
Festivals & World Sales
Rapolano Terme, Italy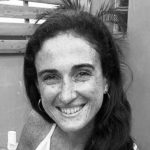 Yanina Schiavone
Distribution
Buenos Aires, Argentina