ShortsFit was founded by Lucila Riggio and Yanina Schiavone in 2014 to help short filmmakers in their difficult task of promoting their work. Nowadays it operates from Buenos Aires (Argentina) and Rapolano Terme (Italy) working closely with filmmakers and producers worldwide.
We are passionate about what we do. Our goal is to help each film – feature-length films, documentaries, animation series, and short films – find the right audience anywhere in the world. We believe in the power of great stories.
You can meet us at Clermont-Ferrand Short Film Market, Torino Short Film Market, BAFICI, Ventana Sur, and many other film markets and festivals.
If you are a student, filmmaker, producer, school and want to know more about us, send us your latest work for review. We'll get back to you as soon as we can. First-time filmmakers are welcome. We love to discover new talented filmmakers with character-driven films and unique points of view, that can move and entertain the audience.

If you are a film festival, exhibitor, distributor or buyer, and want to learn more about our lineup, contact us. In our catalog, you'll find comedy, drama, animation, documentary, LGBT, indigenous, sports, family, environmental issues, architecture, children, youth, third age, stop motion, love, romance, women rights, human rights, politics, mockumentary comedies, and some thrillers.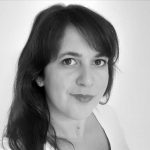 ShortsFit Italia
Lucila Riggio
Festivals & Sales
Rapolano Terme, Italy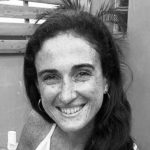 ShortFit Argentina
Yanina Schiavone
Distribution
Buenos Aires, Argentina
You can find some of our films here: